This is an archived article and the information in the article may be outdated. Please look at the time stamp on the story to see when it was last updated.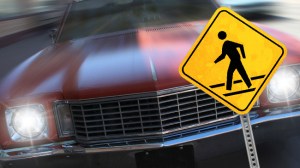 SAN DIEGO — A pedestrian was fatally struck by at least one vehicle on southbound Interstate 5 in the Centre City area of San Diego, authorities said today.
The man, who appeared to have been between 35 and 45 years old, was struck just south of the Sixth Avenue overcrossing around 11:10 p.m. Thursday, according to the California Highway Patrol and the San Diego County Medical Examiner's Office.
The CHP earlier had received calls reporting that a male in dark clothing was standing in the center divider of the freeway.
He died at the scene, the Medical Examiner's Office reported.