This is an archived article and the information in the article may be outdated. Please look at the time stamp on the story to see when it was last updated.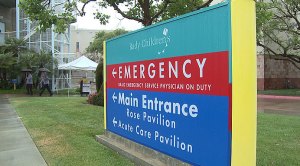 SAN DIEGO — A 7-year-old boy suffered serious leg injuries when he was struck by a car Sunday as he rode a Razor scooter into a street in San Diego's Miramar Ranch North neighborhood, police said.
It happened around 4:30 p.m. in the 11500 block of Miro Circle, said San Diego police Officer David Stafford.
The child was taken to a hospital, Stafford said. His injuries were not life-threatening.
The driver of the car, a 23-year-old woman, was not injured, he said.
The crash remains under investigation.