This is an archived article and the information in the article may be outdated. Please look at the time stamp on the story to see when it was last updated.
SAN DIEGO -- A former San Diego couple's house in Anaheim Hills barely escaped Canyon Fire 2.
Tuesday night, the couple was allowed back into their home that is still in one piece.
"We got lucky. We did," Natalia Elko said. "We looked at each other last night and we were just like, 'oh my gosh, a year ago we moved into this place and tonight we're just so thankful that we still have it.'"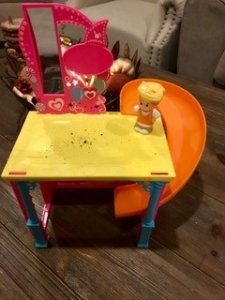 They spent their first night back cleaning ash that had collected on their belongings and on their two-year-old daughter's toys.
It was a reminder of just how close the fire got to their home.
In a video, you can see charred brush just feet away from where they live.
"It's surreal," Johnathon Elko said.
Before following evacuation orders, as firefighters moved on to fight other flames, Johnathon and neighbors worked to put out flare-ups in their backyard.
"There were still little brush fires. Hot spots, some smoldering and the back tree was starting to catch on fire," Johnathon said.
Not long after, they hit the road to get out of harm's way.
"It's pretty traumatic of an experience to be evacuated from your own home and have so many uncertainties of what you're going to come back to," Johnahon said.
Since returning home, they said their community has come closer together to help neighbors who lost their homes in the fire.
As they extend their hands to others, they want to thank those on the front lines who have done a great deal for them.
"The fact that somebody came, a firefighter came to knock down a door next door to get a dog out ... those are the things you think and you hope would happen, but you can't ever imagine it actually taking place and just those moments where you really think 'my gosh.' Everyone is always doing the best they can," Natalia said.
The couple told FOX 5 this has been a learning experience for them. They say burning embers carried by the Santa Ana winds are what caused several homes in their neighborhood to burn. That is why their priority now is to get materials to cover their eaves.