This is an archived article and the information in the article may be outdated. Please look at the time stamp on the story to see when it was last updated.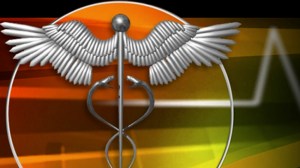 SAN DIEGO – The county of San Diego warned campers and hikers Thursday to stay away from squirrels and their burrows after recent testing showed three of the rodents trapped on Palomar Mountain were infected with plague.
Fleas from infected rodents can spread the disease to humans, according to the county Department of Environmental Health.
Two of the squirrels were trapped at the Cedar Grove Campground and the third at the Doane Valley Campground during routine monitoring, the agency reported.
"It's not unusual for us to find plague in our area and there really are simple things people can do to protect themselves," said DEH Director Jack Miller.
"The big thing is to avoid contact with squirrels and the fleas they carry," Miller said. "If you're camping, set your tents up away from squirrel burrows. If you're hiking, don't feed squirrels and don't let your kids play with them."
The DEH advised campers and hikers against touching sick or dead animals. Pets should be kept on a leash, and flea control should be used — though it's best to leave them at home, according to the agency.
The DEH recommends contacting a doctor immediately if you become sick within a week of visiting an area known to have plague. Symptoms include a sudden onset of fever, chills and tender swollen lymph nodes.