This is an archived article and the information in the article may be outdated. Please look at the time stamp on the story to see when it was last updated.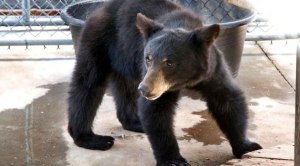 SAN DIEGO — Authorities searched an area behind the San Diego County Sheriff's Department Wednesday afternoon after receiving reports that a small bear was seen in the area.
Both the San Diego Police Department and the Sheriff's Department received calls reporting the bear sighting.
Police officers, Sheriff deputies and personnel with the state Fish and Wildlife Department  searched the area around 9601 Ridgehaven Court , which is south of Balboa Avenue and up the hill from the San Diego Charger's practice facility on Murphy Canyon Road. They found no trace of the animal and the search was called off after about an hour.
Authorities concluded that the people reporting the sighting may have  mistaken a raccoon or a coyote for a bear.