This is an archived article and the information in the article may be outdated. Please look at the time stamp on the story to see when it was last updated.
GROVER BEACH, Calif. — A Central Coast woman is in custody for allegedly spraying poisonous weed killer in a 7-year-old neighbor's face last week because the girl splashed her with pool water, police said.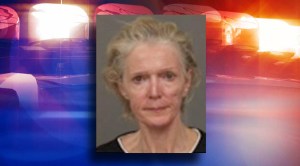 Julie Wilhelmina Rodenhuis, 60, was still being held Monday but charges have not yet been filed, said Cmdr. John Peters of the Grover Beach Police Department.
The girl saw a doctor after allegedly being sprayed and is expected to make a full recovery, he said.
Last Wednesday, the girl and other children were playing in a community pool inside a condominium complex in the 600 block of North 12th Street, when Rodenhuis walked by and was reportedly inadvertently splashed with water.
Grover Beach is about 15 miles south of San Luis Obispo.
Read the full story on LATimes.com.