This is an archived article and the information in the article may be outdated. Please look at the time stamp on the story to see when it was last updated.
SACRAMENTO, Calif. — California is taking a big step toward becoming the first state to allow non-citizens into the jury box.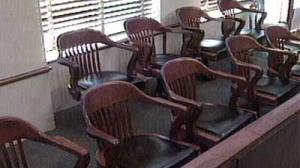 Lawmakers passed Assembly Bill 1401 which would no longer exclude legal residents as potential jurors.
Supporters of the bill say there is a shortage of jurors.  According to the Judicial Council, among some 10 million Californians summoned for jury duty each year — only four million are eligible to serve.
Some who voted against the bill say the argument for a larger jury pool is absurd.
"For example, there's 2.3 million people in San Diego County.  To say that's not enough people to serve on a jury is ridiculous," said Assemblyman Brian Maienschein, (R) 77th District.
Immigration advocacy groups are praising the bill.  Supporters say it will help jury pools be a better reflection of society.
"The reality is the jury is supposed to look like California.  It's supposed to look like the people who are on trial," said Charles Magill, a criminal defense attorney.
Under the bill, legal residents would need to be at least 18, proficient in English and with no felony record.
"I think to extend that to someone who isn't an American citizen goes against everything our Constitution stands for," said Maienschein.
The bill passed largely on a party-line vote and is now headed for the Senate.