This is an archived article and the information in the article may be outdated. Please look at the time stamp on the story to see when it was last updated.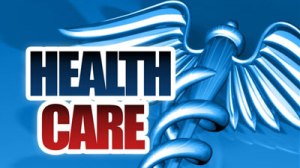 LOS ANGELES – California Insurance Commissioner Dave Jones says the state health exchange "made a bad decision" by requiring its participating insurers to cancel coverage by Dec. 31 for hundreds of thousands of consumers.
"I don't think it was necessary," Jones said in an interview. "I think people should be given the opportunity to stay in their current plans for another year."
Tuesday, Jones discussed a settlement with Blue Shield of California that will buy some more time for about 80,000 policyholders whose policies are being terminated.
The San Francisco insurer agreed to let those policyholders extend their current coverage until March 31 to resolve regulators' claims it didn't give customers ample warning about the changes.
"This is important because it will allow people with current plans more time to shop and it resolves a defect we discovered," Jones said.
But Blue Shield said the changing deadlines may confuse customers and lead some people to pay a deductible twice in one year after they enroll in a new plan for 2014.
The issue of cancellations for about 900,000 individual policyholders in California and several million nationwide has sparked intense criticism of President Obama's healthcare law.
In recent weeks, insurance companies across the country have notified policyholders that their existing coverage will expire because it doesn't meet all the standards of the Affordable Care Act.
Consumers are guaranteed new health insurance next year regardless of their medical history and many will see rates drop thanks to federal premium subsidies.
But some people will pay more, have fewer health plan options and possibly lose access to their regular doctors and hospitals as medical networks shrink.