This is an archived article and the information in the article may be outdated. Please look at the time stamp on the story to see when it was last updated.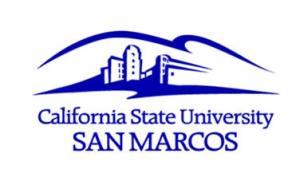 CARLSBAD, Calif. — Students who graduate from Carlsbad high schools and meet certain academic standards will be guaranteed admission to Cal State San Marcos under a memorandum of understanding scheduled to be signed Wednesday.
The deal, which takes effect for the class of 2017, includes increased college preparation and ongoing academic support to qualified graduating seniors.
CSUSM President Karen Haynes, Carlsbad Unified School District Superintendent Suzette Lovely and other education officials are expected to attend a signing ceremony at school district headquarters Wednesday night.
The university has similar agreements with seven other school districts in northern San Diego and southern Riverside counties. Deals are also in place with the San Pasqual Academy, which instructs foster youth, and with social service agencies in San Diego and Riverside counties and a Native American tribe.
San Diego State University has similar compacts with Hoover High School in San Diego and the Sweetwater Union High School District, which covers Chula Vista, National City, Otay Mesa and San Ysidro.