This is an archived article and the information in the article may be outdated. Please look at the time stamp on the story to see when it was last updated.
SAN DIEGO — California voters said 'yes' to education Tuesday when they passed Proposition Z and Proposition 30. Local educators expect both ballot measures to have a big impact on San Diego Schools.
"The only way schools are going to get better over time is by the infusion of cash from bonds," Creative, Performing and Media Arts Middle School Principal Scott Thomason said referring to Prop Z.
For homeowners in the district, the $2.8 billion bond measure will add a maximum of $60 in taxes per $100,000 of their assessed property value.
CPMA Middle School will use the Prop Z money to fix money like chipping paint, and leaking ceilings.
The money will also be used to replace a dirt field and improve access for disabled students.
School administrators would a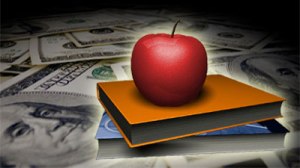 lso like to install air condition on the campus because most classrooms do not have it.
"We have to make our schools safe and teachable," Thomason said. "That's what the air conditioning does and that's what Proposition Z is really going to do the most for."
Educators are also celebrating what will not happen because of Tuesday's election. San Diego Unified School District Superintendent Bill Kowba said Proposition 30 will keep the governor from slashing $6 billion from the state education budget.
When Proposition 30 narrowly passed, voters agreed to raise the state sales tax rate to 7.5 percent and increase income taxes for individuals making more than $250,000.
Had Prop 30 failed, SDUSD would have been forced to cut $40 million from the operating budget and shorten the school year by 14 days.
"After five years of continuous cutting in public education without an option for new revenue, we now have that option for new revenue in the years to follow," Kowba said.