This is an archived article and the information in the article may be outdated. Please look at the time stamp on the story to see when it was last updated.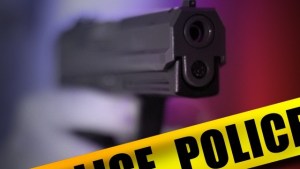 SAN DIEGO — A man pointed a pistol at an office clerk at a South Bay swap meet Wednesday and grabbed a briefcase from a desk, but he dropped it and fled empty-handed after spotting a passing security guard, authorities said.
The robber, who wore a scarf over his lower face, confronted the worker shortly before 11 a.m. on the grounds of the South Bay Drive-In on Coronado Avenue in Nestor, according to San Diego police.
The man was described as in his 30s with a thin build, wearing sunglasses, gray pants and a gray sweater, said SDPD Officer Gerry Waclawek.