This is an archived article and the information in the article may be outdated. Please look at the time stamp on the story to see when it was last updated.
SAN DIEGO — San Diego firefighters knocked down a fire that consumed less than an acre of brush Wednesday night, but another couple of hours will be needed to fully extinguish the blaze.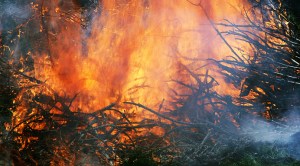 Fire trucks were sent to an area near westbound Interstate 8 and Marina Boulevard shortly before 7 p.m., a San Diego Fire-Rescue Department dispatcher said.
The fire was fully contained by 8:17 p.m., the dispatcher said.
The cause of the fire had not been determined but homeless encampments have been blamed in several brush fires in the area, the dispatcher said.