This is an archived article and the information in the article may be outdated. Please look at the time stamp on the story to see when it was last updated.
SAN DIEGO – More than a dozen razors were discovered planted in the grass at a children's playground near Mission Bay after two brothers slashed their feet Wednesday, police said.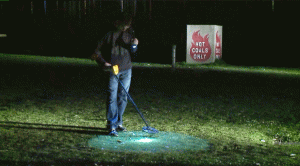 San Diego police received a call from a parent around 7 p.m. stating that her sons, ages 7 and 15, were cut by razors at Bonita Cove in Mission Bay Drive. One boy suffered minor injures that required stitches.
"Paramedics were able to pull the razor blade out [of the 7-year-old boy's foot]," SDPD Lt. Paul Phillips said.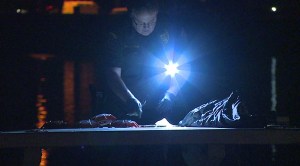 Investigators using metal detectors found 20 razor blades "planted" in the children's play area , Officer Dino Delimitros said.
"The razor blade were purposely lodged in the grass to cut who ever
stepped on them," Delemitros said in a statement.
This is not the first time razor blades were scattered around the park. Last September, there were two separate incidents when sharp blades were found.
Police searched the playground again Thursday morning to ensure the park was clear of blades.