This is an archived article and the information in the article may be outdated. Please look at the time stamp on the story to see when it was last updated.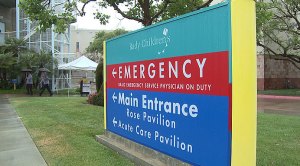 SAN DIEGO — A 5-year-old boy who was found floating face-down in a swimming pool at a Carmel Mountain condominium complex died in a hospital Tuesday.
The youngster, whose name was withheld pending family notification, was pronounced dead at Rady Children's Hospital about 3:30 a.m., according to the Medical Examiner's Office.
The boy was discovered unconscious early Monday evening after going swimming at the home of family friends in the 11800 block of Stoney Peak Road, the county agency reported. Bystanders pulled him out of the water and made a 911 call.