This is an archived article and the information in the article may be outdated. Please look at the time stamp on the story to see when it was last updated.
COSTA MESA, Calif.  — A 12-year-old boy has been arrested after he allegedly brought a pot brownie to school and shared it with classmates.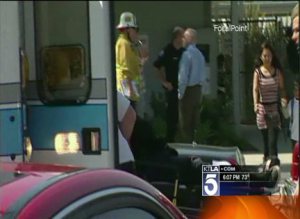 Police say the boy is a sixth-grader at Pomona Elementary School in Costa Mesa. He was not identified because of his age.
The boy shared the brownie with six classmates. All seven students were hospitalized briefly after at least one complained of dizziness and told a teacher about the  brownie.
He was taken into custody at his home on Thursday on a misdemeanor charge of possessing marijuana on campus. He was then released to a parent.