This is an archived article and the information in the article may be outdated. Please look at the time stamp on the story to see when it was last updated.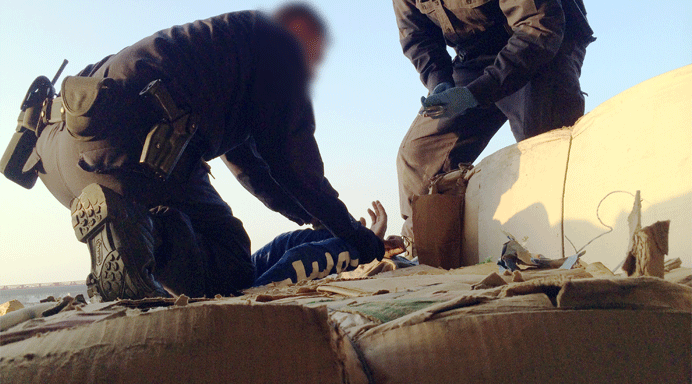 OTAY MESA, Calif. – U.S. Customs and Border Protection officers pulled an undocumented man from inside a shipment of paper scrap Tuesday at the Otay Mesa Port of Entry.
The driver of tractor hauling a shipment of recycling paper scrap across the U.S.-Mexico border Tuesday at 7 a.m. was required to undergo further examination, CBP spokeswoman Angelica De Cima said.
Officers discovered an anomaly within the bundles of paper which lead to them finding an 33-year-old Mexican man hiding inside the shipment, according to De Cima.
He was taken into custody and was expected to be sent back to Mexico.
RELATED STORIES:
Border agents find men packed in boxes
Woman found stuffed in suitcase at border
Sophisticated drug tunnel shut down