This is an archived article and the information in the article may be outdated. Please look at the time stamp on the story to see when it was last updated.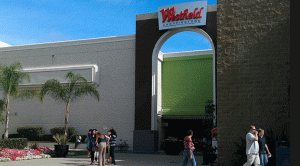 CARLSBAD, Calif. – The bomb squad blocked off a portion of the mall in Carlsbad Sunday afternoon after a suspicious package was found inside a store, mall security said.
A large area of Westfield Plaza Mall in Carlsbad was evacuated around 4:30 p.m. Sunday following the report of a suspicious package was discovered inside the store Underground Journey, a mall security guard told Fox5.
Authorities removed the package within the hour, security said.
Carlsbad police said the package was a duffle bag filled with blankets and photo equipment.
"Carlsbad mall got evacuated and I get to get off early. Craaaazzzzyyyy," Ciara Amituanai tweeted Sunday.
There were no reports of injuries due to the incident.
Carlsbad Police Department assisted bomb squad with the investigation.