This is an archived article and the information in the article may be outdated. Please look at the time stamp on the story to see when it was last updated.
SAN DIEGO - The founder of CorePower Yoga was found dead under suspicious circumstances at this home the Sunset Cliffs area of Point Loma Monday.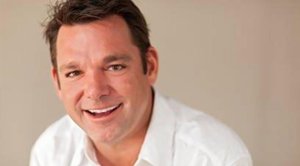 San Diego police identified 48-year-old Trevor Tice as the man found dead inside a home on the 900 block of Cornish Drive. Patrol officers were conducting a welfare check around 12:30 p.m. Monday when they found Tice's body.
Due to evidence at the scene of the fatality, officers called in homicide detectives to investigate, Lt. Mike Holden said.
Holden declined to disclose the nature of the suspicious circumstances.
Tice was the founder of CorePower Yoga, a Denver-based chain of fitness studios.  There are 11 studios across San Diego County.
Officials at CorePower Yoga sent a letter to their employees:
Dear CPY Family,

I'm writing to share heartbreaking news. We've learned Trevor Tice, the founder of CorePower Yoga, has passed away. We often call ourselves a CPY family - today, we mourn together as one.

In many ways, CorePower is a manifestation of the best Trevor brought to the world: boundless energy, an electric smile, an immutable desire to improve. Those of us who had the privilege of working closely with Trevor know well the joy he brought to the world. And yet, perhaps the greatest tribute to Trevor is that he was a man whose joy has touched – and will continue to touch - millions of strangers he'll never know.

I believe Trevor contributed more to the world than most dare to dream-- and the world will forever be a more joyful, more peaceful, and fundamentally better place because Trevor Tice was part of it.

We've spoken for the past several weeks about practicing peace – bringing unquestioned love and compassion to everyone we encounter. As a CorePower community, we need to live that more today than ever before.

At the appropriate time we will honor Trevor's legacy. For now, let's give ourselves permission and time to grieve and support each other as family and a community.  What matters right now is for us to be there for one another.

In peace,

Eric