This is an archived article and the information in the article may be outdated. Please look at the time stamp on the story to see when it was last updated.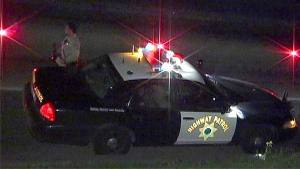 SAN DIEGO — The body of a man was found along southbound Interstate 805 just north of Mission Valley early Friday, authorities said.
A passing motorist reported the body near Murray Ridge Road, just before the bridge that crosses over the freeway, at 3:55 a.m., according to the California Highway Patrol.
It's possible the man intentionally jumped from the bridge, CHP Officer Tommy Doerr said.
The freeway remained opened.