This is an archived article and the information in the article may be outdated. Please look at the time stamp on the story to see when it was last updated.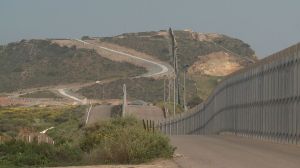 SAN DIEGO — A Border Patrol agent found a body in a ditch just north of the U.S.-Mexico line Monday.
The federal officer made the discovery off Monument Road, near Hollister Street in the Tijuana River Valley about 10:30 a.m., according to San Diego police.
There was nothing suspicious about the fatality, SDPD spokesman Ed Zwibel said. The Medical Examiner's Office was called in to take custody of the corpse — described only as male — for identification and autopsy purposes.