This is an archived article and the information in the article may be outdated. Please look at the time stamp on the story to see when it was last updated.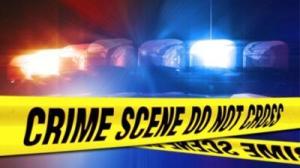 ALPINE, Calif – A body found in Alpine was that of an 81-year-old woman
reported missing from Los Angeles County earlier this month, and whose son was
arrested on suspicion of killing her, authorities reported today.
San Diego County deputies, acting on a request from the Los Angeles
County sheriff's homicide bureau, found the body in the 600 block of Alpine
Heights Road about 9:40 p.m. Tuesday, according to San Diego County sheriff's
Lt. James Bolwerk.
Bolwerk said the San Diego County Medical Examiner's Office would
determine the cause and manner of the woman's death.
The lieutenant said the investigation would continue to be handled by
the Los Angeles County Sheriff's Department.
The woman's name was not immediately released, but Deputy Guillermina
Saldana of the Los Angeles County Sheriff's Headquarters Bureau said her 53-
year-old son, Jorge Rodriguez, was arrested at an unspecified location in Los
Angeles County and booked on suspicion of murder. Bail was set at $2 million.
The victim had been reported missing Nov. 15. Saldana said information gathered during the investigation indicated that Rodriguez allegedly killed his
mother at a residence in the 3500 block of East 57th Street in Maywood and
dumped her body in San Diego County.