This is an archived article and the information in the article may be outdated. Please look at the time stamp on the story to see when it was last updated.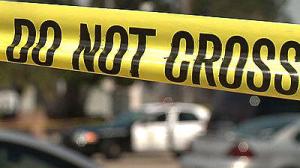 SAN DIEGO — Authorities Monday released the name of a man found stabbed to death near large stashes of marijuana and cash in an East County home.
Deputies discovered the body of 51-year-old Stanford Johnson about 6 a.m. Thursday while conducting a welfare check in the 9000 block of Lemon Street in Spring Valley, Lt. Glenn Giannantonio said.
While searching the house, homicide detectives found more than 150 pounds of cannabis and over $36,000 in currency, the lieutenant said. The San Diego Narcotics Task Force seized the drug and money.
No suspects have been identified in the case, according to Giannantonio, who did not disclose a suspected motive for the slaying.