This is an archived article and the information in the article may be outdated. Please look at the time stamp on the story to see when it was last updated.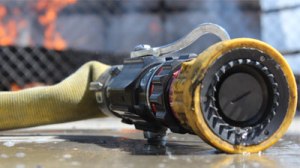 PINE VALLEY, Calif. — A man's body was found inside a burned mobile home in Pine Valley, but foul play was not suspected, officials said Sunday.
The fire was reported about 9:30 p.m. Saturday in a residence at the Pine Valley Trailer Park at the 27200 block of Old Highway 80, Cal Fire Capt. Mike Mohler said.
Fire crews found the body of a man in his 60s about five minutes into their efforts to extinguish the fully-involved trailer. Mohler said the man probably sustained major burn injuries, but likely died from smoke inhalation.
His name was not immediately released.
Firefighters spent between 20 and 30 minutes knocking down the blaze, Mohler said.
The mobile home was a total loss, Mohler said. No other structures were damaged..
The sheriff's Bomb Arson Unit was called to investigate and personnel from the San Diego County Medical Examiner's Office also responded, sheriff's Sgt. E.J. Dayrit said.
Sheriff's investigators did not suspect foul play and no arrests were made, Dayrit said.