This is an archived article and the information in the article may be outdated. Please look at the time stamp on the story to see when it was last updated.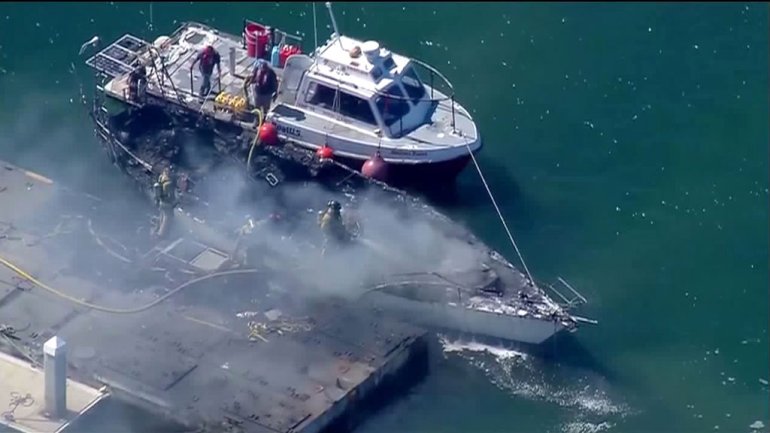 CHULA VISTA, Calif. — A boater managed to escape injury Friday when his sailboat became engulfed in flames for unknown reasons during an outing on San Diego Harbor, authorities reported.
The man was taking his 51-foot vessel to Shelter Island to have work done to it when it began burning offshore from Chula Vista, said Jeff Peter, a battalion chief with the South Bay city's fire department.
"So he wisely jumped in the water," Peter said.
A fellow mariner who was nearby and saw what was happening took the stranded man aboard.
It took harbor police and Coast Guard personnel about a half-hour to extinguish the blaze, which gutted the sailboat. The smoldering hull then was towed to a nearby boatyard, where firefighters from Chula Vista and National City doused the remaining embers.
The vessel was believed to be a complete loss, Peter said.
The cause of the fire was under investigation.