This is an archived article and the information in the article may be outdated. Please look at the time stamp on the story to see when it was last updated.
SAN DIEGO – As the manhunt for suspected murderer Christopher Dorner continues, a police sergeant warns African American men of the reality of racial profiling.
"If you're an African American man, you could be stopped and questioned," said San Diego Black Police Officer Association President Sgt. Benjamin Kelso. "There are many people that may look like Chris Dorner, my self-included. If you are stopped and questioned its important to cooperate with officers."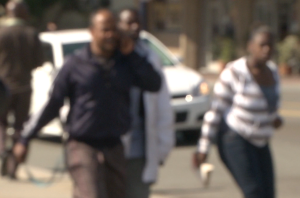 But the line between racial profiling and suspect profiling is gray.
"I got some friends who are large, black men, who have bald heads, who should be concerned," said San Diego attorney Doug Oden.
He's worried that as the pursuit for Dorner intensifies, drawing thousands of tips and potential sightings, more African American men could be racially targeted.
Oden said another factor possibly fueling racial profiling is the $1 million reward for Dorner.
"There may be people thinking, there's a large black man, it could be him, I could get paid, so I think that $1 million reward could be counterproductive," said Oden.
The search for Dorner has already had near death results. Last week, LAPD officers shot at a vehicle they believed was being driven by Dorner. Two women inside were wounded.
San Diego's BPOA released a list of instructions Monday in response to growing concerns over racial profiling and mistaken identity, asking the community to continue to cooperate with the investigation.
If you are stopped or confronted by officers, cooperate and follow instructions.
Do not escalate the situation by becoming argumentative, belligerent or non-compliant.
Once the situation has de-escalated, ask the officers for an explanation.
Be willing to listen what the officer has to say. The consequences of failure to comply are high for everyone involved, citizens, and law enforcement officers included.