This is an archived article and the information in the article may be outdated. Please look at the time stamp on the story to see when it was last updated.
OCEANSIDE, Calif. — A small plane flipped while making an emergency landing in a field near Oceanside Municipal Airport Tuesday, but the pilot and passenger suffered only minor injuries, officials said.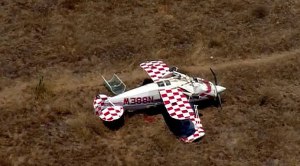 The Pitts biplane went down at about 11:30 a.m. north of Highway 76 in a field just east of the airport, said Federal Aviation Administration spokesman Ian Gregor.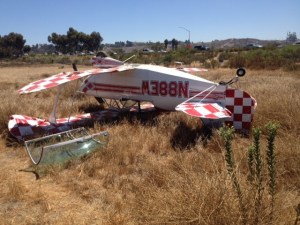 The pilot had taken off from McClellan-Palomar Airport and had planned to return there, but he reported engine problems and was trying to land at the Oceanside airport, Gregor said. When the plane came down in the field, it flipped upside down, Gregor said.
Police at the scene reported that the pilot, Lance Murray, and his passenger, Daniel Harabagiu, both walked away from the crash with minor abrasions.
The FAA and the National Transportation Safety Board will investigate the crash, Gregor said.