This is an archived article and the information in the article may be outdated. Please look at the time stamp on the story to see when it was last updated.
SAN DIEGO — A mayor resigns. A teenager is kidnapped after her mother and brother are brutally murdered. A huge fire ravages the East County. A pop star makes a local girl's dream come true. Here is a look back at some of the big stories of 2013:
JANUARY
Small dog saves puppy from coyote
A small dog took on a coyote in her owners' East County back yard to prevent it from eating a 7-month-old puppy. he brave dog , a 2-year-old Maltipoo named Sophie, was bitten on her neck, right shoulder and side, but she prevented the coyote from hurting Lulu, the family's 7-month-old Maltipoo,
FEBRUARY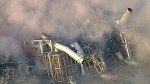 South Bay Power Plant implosion
The South Bay Power Plant, built in the 1950s, was demolished to clear the way for development along the Chula Vista waterfront.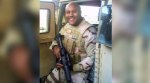 The search for rogue ex-cop Christopher Dorner
Dozens of police cars converged on an area near Naval Base Point Loma after a fired Los Angeles police officer wanted in a deadly shooting spree was reportedly spotted in the area. Christopher Dorner was eventually killed in a shootout in Big Bear.
MARCH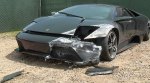 Driver vanishes after crashing $220K Lamborghini
A luxury Italian sports car crashed along a La Jolla roadside and was abandoned by its two occupants, reportedly only hours after it was bought for almost a quarter of a million dollars.

APRIL

Man dies while getting wisdom teeth pulled
A San Diego entrepreneur died after a routine dental procedure in Temecula.
MAY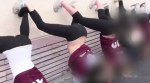 Students suspended for 'twerking' video
Dozens of students at Scripps Ranch High School were suspended after appearing in a video posted on YouTube.
JUNE
Justin Bieber makes fan's dream come true
Before he hit the stage at Valley View Casino Center in June, Justin Bieber made one fan's dream come true.
10-year-old boy killed playing with gun
A 10-year-old boy died after he was shot in the chest at a Scripps Ranch condo complex. The gun owner has been charged with involuntary manslaughter for the death.
JULY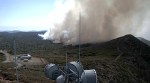 Chariot Fire leaves path of destruction
An East County wildfire charred about 7,000 acres and destroyed scores of mountain cabins and other structures along the Sunrise Highway.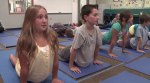 Judge rules yoga classes can continue at Encinitas schools
A judge ruled that yoga classes can continue at schools in the Encinitas Union School District, throwing out a lawsuit filed by a family who argued the classes were religious.
AUGUST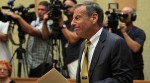 San Diego Mayor Bob Filner resigns
Mayor Bob Filner resigned after less than nine months in office after more than a dozen women publicly accused him of sexual harassment.
Teen kidnapped by man who killed her mother, brother
The man who kidnapped 16-year-old Hannah Anderson and killed her mother and brother was shot to death by an FBI sniper in Idaho.
SEPTEMBER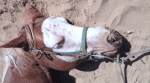 Horse dies after controversial training method
A horse died in the care of a trainer known for using controversial training methods that some consider a form of torture.
OCTOBER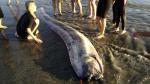 Giant oarfish washes up in Oceanside
The carcass of a 14-foot oarfish that washed ashore in Oceanside was cut into sections and taken away by scientists for examination.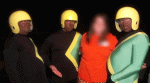 Coaches investigated for blackface costumes
Junipero Serra High School football coaches were investigated and eventually suspended after a picture of them in Halloween costumes with blackfaces was posted on Facebook.
NOVEMBER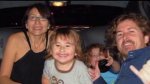 Remains of missing Fallbrook family found in desert
Four bodies found in two shallow graves in the Mojave Desert were those of the McStay family, who disappeared from their Fallbrook home in 2010.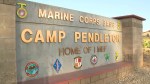 4 Marines killed in explosion at Camp Pendleton
Four Marine Corps ordnance-disposal technicians were killed in an explosion at Camp Pendleton while sweeping an artillery range for undetonated munitions.

DECEMBER

Tuite found not guilty in 1998 Crowe slaying
After just over a day of deliberations, a jury found Richard Tuite not guilty of voluntary manslaughter in the 1998 stabbing death of 12-year-old Stephanie Crowe.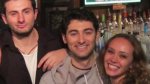 Deadly shooting in Mission Valley Mall parking lot
A woman was fatally shot in the head and a man critically wounded at a shopping mall in Mission Valley early Monday, police said.
TV Icon Loren Nancarrow dies
The San Diego community was deeply saddened when Loren Nancarrow lost his battle to brain cancer age of 60.  For more than 30 years, Loren Nancarrow educated and enlightened San Diego TV viewers with his vast knowledge of Earth and its climate on ABC 10 News, CBS 8 News, and more recently Fox 5 News.