This is an archived article and the information in the article may be outdated. Please look at the time stamp on the story to see when it was last updated.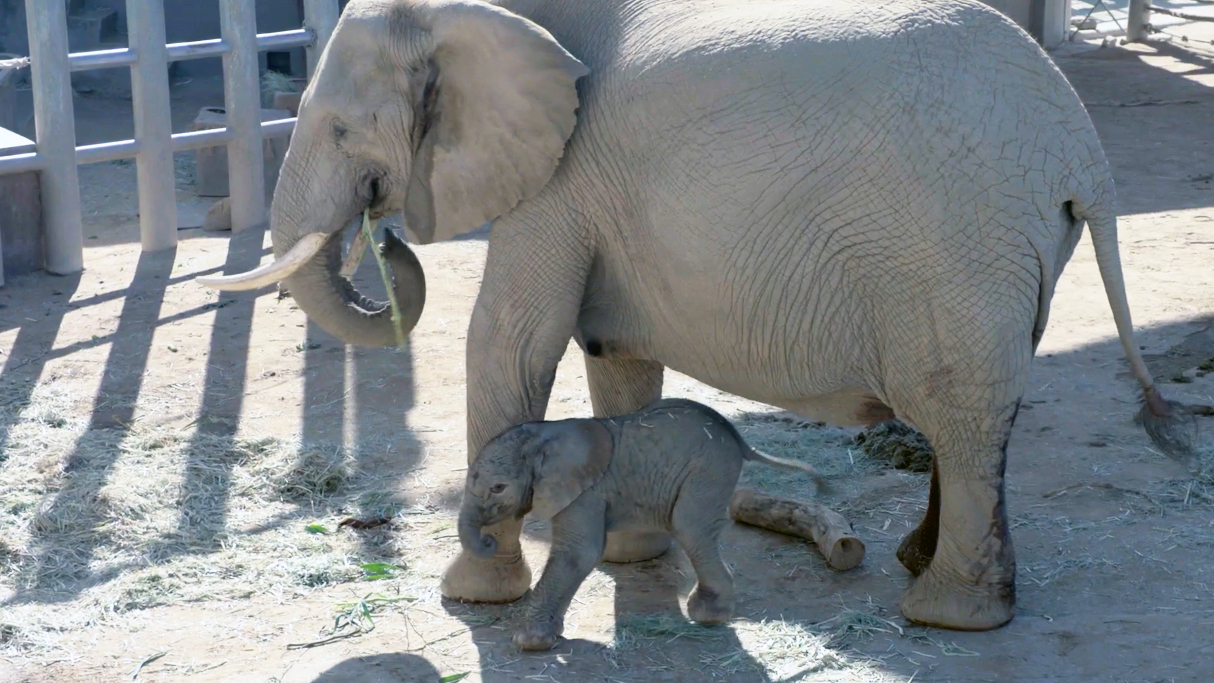 SAN DIEGO — Talk about a big delivery.
San Diego Zoo Safari Park Thursday welcomed its newest — but certainly not smallest — resident: a 281-pound female elephant calf.
Park officials were expecting their 28-year-old elephant, Umngani, to give birth, but they didn't expect it to happen quite so soon. But they've been putting the pregnant elephant in a secluded area at night just in case.
And sure enough, when they came to work Thursday morning, the new calf was waiting for them. Security camera video confirmed that the baby elephant came into the world at 11:20 p.m. Wednesday, and at 281 pounds, she's the biggest ever born at the park.
Umngani "has given birth three other times, and those calves arrived late, so when we checked on her first thing this morning, we were surprised and thrilled to see her caring for her healthy newborn," said Curtis Lehman, animal care supervisor at the park.
"Umngani is a great mom, and she and the baby are doing very well," Lehman said.
The unnamed calf began nursing shortly after it was born, according to the zoo.
The Safari Park is home to 14 elephants — four adults and 10 younger ones, according to the zoo.
Anyone interested in catching a glimpse of the new elephant can check out the park's elephant webcam.