This is an archived article and the information in the article may be outdated. Please look at the time stamp on the story to see when it was last updated.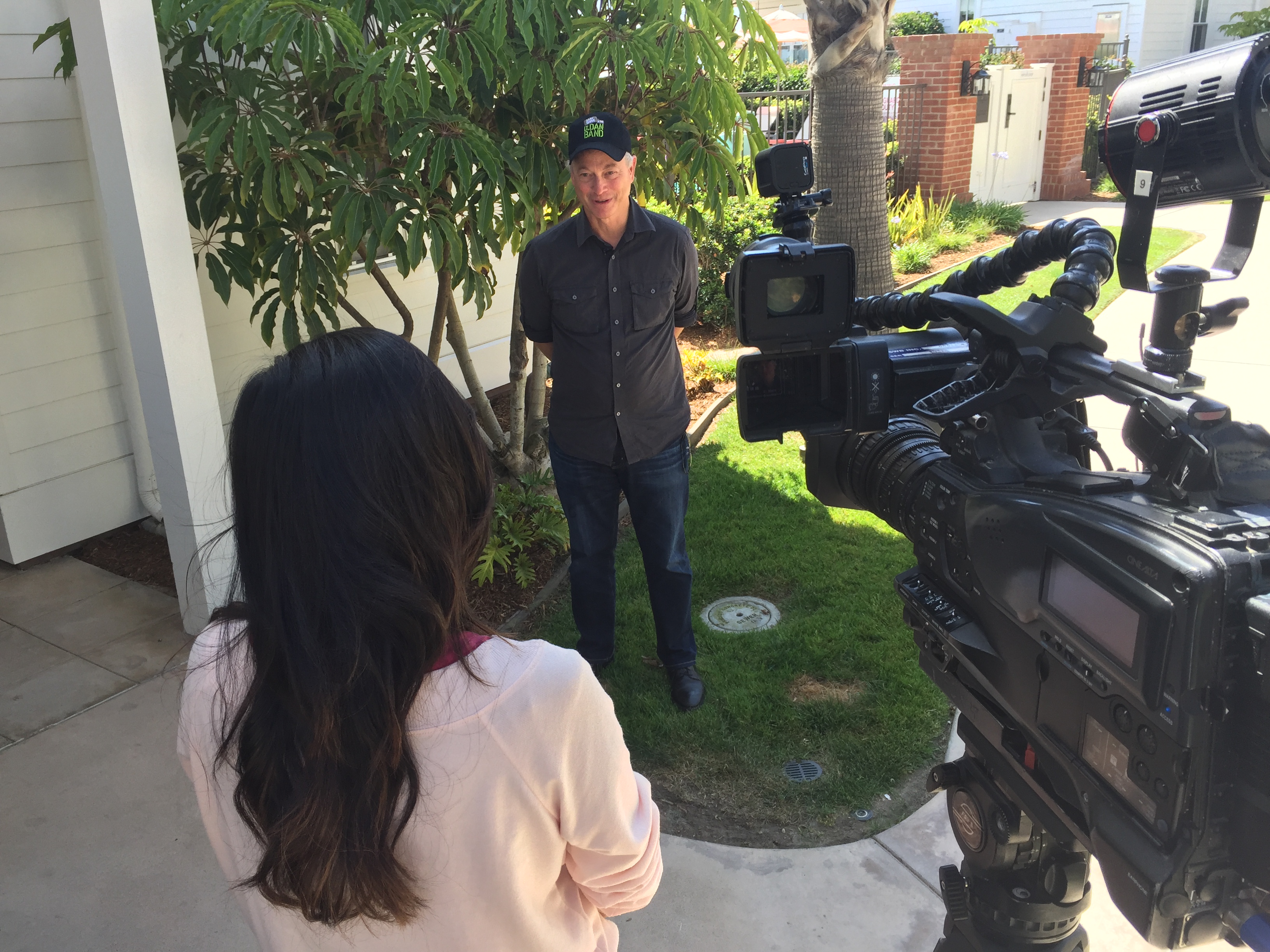 SAN DIEGO — Gary Sinise is an accomplished actor, director, musician and humanitarian.
Most know him from his iconic role as the fictional Vietnam war amputee Lt. Dan in "Forrest Gump" and detective Mac Taylor from CSI: NY. One project he has a soft spot for is the 1992 film "Of Mice and Men" which he directed.
These days, he spends most of his time as a humanitarian for the Gary Sinise Foundation and its multiple programs that all aim to help troops and veterans. One program provides specially adapted smart homes to some of the most severely wounded warriors and their families. Another program brings WWII veterans and select students to the National WWII Museum in New Orleans for a celebration of community, unity and history.
For more than a decade, his band, Gary Sinise & the Lt. Dan Band, have also toured the globe in support of our troops. Every June in recent years, his band comes to Coronado for a special beachfront concert and that's where FOX 5's Ruby Chen had a brief moment to chat with the veteran entertainer. Below is their conversation, lightly edited for format and clarity:
Watch FOX 5's Big Bay Boom coverage on Wednesday, July 4 starting at 8pm to catch a special 4th of July shout-out from Gary Sinise to all our local military and families.
Q: Do you have a memory of Fourth of July either as a child or an adult that you'd like to share?
A: For many many years, I would be performing for the troops on the Fourth of July. We've done so many concerts at home and abroad on this particular weekend.  Germany, we've been up to Fort Lewis, we were at Fort Story in Virginia, we've been all over the world doing concerts, usually on the Fourth of July we're doing that. This year we're taking that year off just to enjoy the fireworks and enjoy the weekend with our families, but I've always enjoyed performing for the men and women who serve our country on the Fourth of July.
Q: You've been in so many movies and inspired so many people, why did you choose to name your band after your Lt. Dan role in "Forrest Gump"?
A: When I started visiting our troops in the war zones back in, oh I don't know, 15 or so years ago, it was prior to having a weekly series, CSI New York and I'd only done a few movies, I'd done, you know, "Ransom" and "Snake Eyes" and played Harry Truman and of course did "Forrest Gump," played Lt. Dan in "Forrest Gump."  So when I would go out and visit the troops they would call me Lt. Dan all the time, they didn't know what my real name was.  So when I started bringing the band on these trips with me, I just decided you know what, let's just call the band after the character because more people seem to know the character than know who I am anyway (laughs).  Now you know we've played for the military so often and just hundreds of show and I had CSI New York on television for 9 years and another series for a couple of years, Criminal Minds: Beyond Borders, so people are familiar with Gary Sinise and what I'm doing for the troops.  I feel that the story of Lt. Dan is a good story, a positive story because he's a wounded soldier who ends up being okay in the end and that's of course what we want for everybody who serves our country when they come home from war, we want them to be okay.  We want them to move on with their lives and in some ways, naming the band after the character is in honor of the troops and the people that serve our country and especially our wounded soldiers.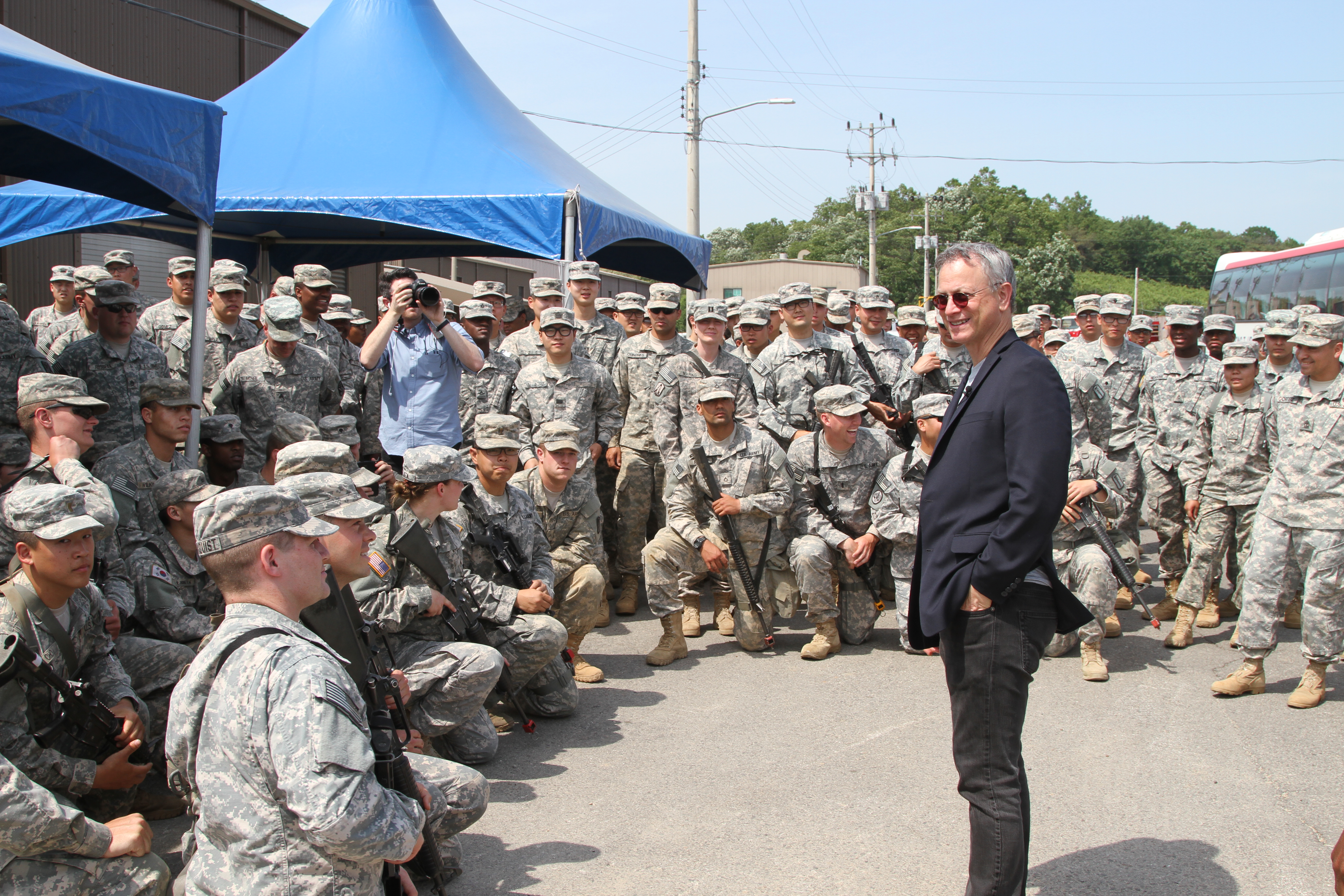 Q: Your foundation comes down to San Diego quite often when they give homes to wounded warriors.  Is there a message you'd like to send to the troops in San Diego and Los Angeles who are watching you?
A: Well Gary Sinise Foundation is a 24/7 foundation that I created to support the men and women who support our country.  I want them to know that I'm out there doing it.  I believe in the men and women who serve our country, I'm thankful for them, I never take my freedom for granted or where it comes from.  I know it has to be fought for and protected and that's done by the people who serve in the military.  So having had some success and had the blessing of freedom and being able to do something with that, I wanted to create a foundation that will be able to serve and honor the needs of the folks that serve us and so that's why I started the Gary Sinise Foundation.  I want people to know that they're appreciated, that I'm grateful for them.
Q: You said you're taking a break from performing this Fourth of July, is your plan to just stay at home and hang out with your family, enjoy the fireworks?
A: This Fourth of July we'll be getting ready for my daughter's wedding so (laughing) she's getting married on July 7.  So we'll be getting ready for the wedding and just enjoying July fourth with the family.