This is an archived article and the information in the article may be outdated. Please look at the time stamp on the story to see when it was last updated.
WASHINGTON — Vice President Joe Biden will return to Capitol Hill to meet with House Democrats to talk over the votes expected later Tuesday on the " fiscal cliff " deal that was negotiated in the Senate.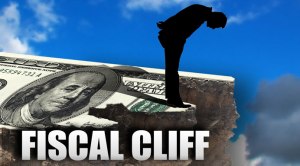 The closed-door meeting with the House Democratic caucus, scheduled for shortly after noon, is aimed at rallying votes in favor of the bill which passed the Senate in the wee hours of Tuesday morning. That package would halt income tax increases that otherwise would affect almost all Americans. It would allow taxes to go up for upper-income taxpayers, mostly those with taxable incomes above $450,000.
"There's more work to do to reduce our deficits, and I'm willing to do it," President Obama said in a statement following the Senate vote. "But tonight's agreement ensures that, going forward, we will continue to reduce the deficit through a combination of new spending cuts and new revenues from the wealthiest Americans."