This is an archived article and the information in the article may be outdated. Please look at the time stamp on the story to see when it was last updated.
TIJUANA RIVER VALLEY, Calif. — Dr. Akif Eskalen, a plant pathologist at UC Riverside, is looking at the damage done by a tiny pest known as the Kuroshio Shot Hole Borer — responsible for destroying 100,000 willow trees last year at Tijuana River Valley Regional Park.
"What I see in here — this is the beginning stage of the damage," said Eskalen, pointing at a tree. "Once the beetle gets in, it's difficult to control the damage."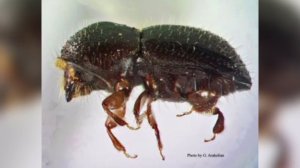 Eskalen says the Kuroshio beetle was first discovered in San Diego County in 2014. He believes it's only a matter of time before the closely-related Polyphagous Shot Hole Borer makes its way into the area.
The Goldspotted Oak Borer is also a growing problem in Southern California.
"These beetles can cause enough damage that we might experience 90 percent mortality of the trees in some of the most valued landscapes in Southern California," said Keith Gilless with the California Board of Forestry and Fire Protection.
A group of experts toured spots in San Diego County to get a first-hand look at the growing tree die-off and discuss possible solutions.
"We're not – to my mind – setup to deal with the threat. The potential loss is immense," said Gilless.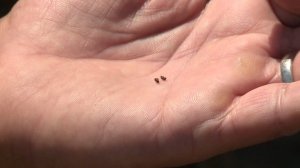 You can look here for more information about the threat.