This is an archived article and the information in the article may be outdated. Please look at the time stamp on the story to see when it was last updated.
CAMP PENDLETON, Calif. - San Onofre State Beach reopened to the public Wednesday morning, four days after a near-fatal shark attack prompted authorities to close the stretch of ocean shoreline near the border of San Diego and Orange counties.
Leeanne Ericson, 35, was swimming in the surf at the beach along the coast of Camp Pendleton about 6:30 p.m. Saturday when a shark tore off the back of her thigh "from her glute to her knee," her mother, Christine McKnerney Leidle, wrote on a GoFundMe.com page set up to help defray the victim's medical costs.
Ericson, a single mother of three from Vista, was hospitalized in critical condition and placed in a medically induced coma.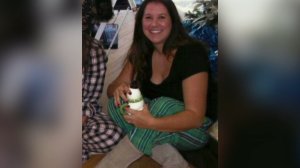 "She has a long (road) ahead with several surgeries to go," her mother wrote.
The attack -- believed to have been carried out by a great white or a sevengill shark -- was only the 11th recorded in the area in the past seven decades. The most recent fatal shark attack in San Diego County was off Fletcher Cove in Solana Beach in 2008.
More than $53,000 had been donated to the victim via GoFundMe as of Wednesday morning.
Ericson's employer, Pacific Marine Credit Union, has also set up an account into which its customers can transfer money. Pacific Marine patrons can also donate in person at any of its locations, or over the phone by calling 760-631-8700.
Hours after a shark attacked a woman at San Onofre State Beach surfers returned to the water. The area was closed Sunday, but lifeguards say people are entering at their own risk.
Read more FOX 5 stories related to shark attacks in the area