This is an archived article and the information in the article may be outdated. Please look at the time stamp on the story to see when it was last updated.
SAN DIEGO – The Better Business Bureau is telling Internet users to be wary of online dating scams aimed at getting your credit card information.
Experts said scam artists tend to target the most popular dating sites, including eHarmony and Match.com.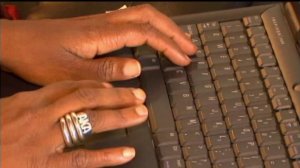 Tinder is quickly becoming the go-to app for young people, and as a result, scam artists are going after users at a record pace, the consumer advocate group said.
"It looks like you're dealing with a human being, and they're inviting you to a webcam chat. When you click over, you're taken to a website that asks you for a credit card, supposedly, to verify your age. When you turn over your information, you're signing up for an $80-a-month service," said San Diego BBB President Sheryl Reichert, .
The FBI is also warning about another scam involving online chatting. Criminals troll social media sites and chat rooms in search of romantic victims, usually claiming to be Americans traveling or working abroad. The scammers may contact the victim online and spend weeks, even months, chatting back and forth, forming a connection, the FBI said.  They'll send gifts, such as flowers, but will eventually ask the victim for money.
According to investigators, women over 40 who are divorced, widowed or disabled are most at risk, but any age group and demographic can be targeted.