This is an archived article and the information in the article may be outdated. Please look at the time stamp on the story to see when it was last updated.
SAN DIEGO – The Rancho Bernardo High School head basketball coach is no longer a welcome part of the team amid accusations of bullying and racism.
The Poway Unified School District confirmed their coach of six years, Jim Choe, will not return to the team next year.
"School sites have the responsibility of determining if coaches will return each and every year," said Jessica Wakefield, PUSD spokeswoman. "That's a decision a discussion that is made annually."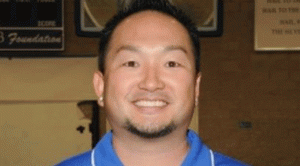 Four years ago, Choe was named San Diego section boys basketball Coach of the Year. There were plenty of students and parents who scoff at the allegations made against Choe.
"He's a cool guy. He seemed very laid back," said Devonte Brown, a junior at Rancho Bernardo High School.
Brown said he is not surprised by the school's decision to oust Choe, but added, "I'm mad about it, because he's a great teacher."
Junior Nathan Neppl said Choe was the best math teacher he ever had, but pointed out that Choe was very different when he was coaching.
"I've witnessed him break his clipboard. He'd get pretty mad," said Neppl. "If you made a bad play he would scream in your face."
Last year, one player even quit the team as a result of the bullying, according to Neppl.
"There were so many complaints, but the school never really did anything about him," said Neppl.
In November, bullying, racism and discrimination accusations against Choe were made in an anonymous complaint to the National Association for the Advancement of Colored People in San Diego. The school district conducted its own investigation before deciding not to have Choe back to coach the basketball next year.
A "Team Choe" Facebook page was created in support of the coach and released a statement allegedly from Choe:
"I have worked hard to foster relationships with these young men on and off the court and earn their respect as a leader and mentor. I hope they have learned as much from me as I have from them."
PUSD officials said Choe will continue to teach math at the school.