This is an archived article and the information in the article may be outdated. Please look at the time stamp on the story to see when it was last updated.
SAN DIEGO – The group in charge of planning the 2015 Balboa Park Centennial Celebration announced Tuesday it was disbanding and transferring records to the City of San Diego.
The board of directors for Balboa Park Celebration, Inc. attributed lack of corporate and private donations needed to carry out the year-long event as the main reason for forwarding the project to the city.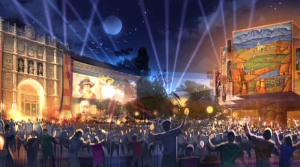 The vote follows a report by U-T San Diego that Balboa Park Celebration, Inc. missed key deadlines, brushed off community groups that wanted to be involved and exaggerated in funding applications about having "key partnerships" that didn't exist.
The estimated cost of festivities would be $30 million to get celebration "off the ground" and up to $100 million to make it spectacular, a producer for the events said last year in a news conference.
BPCI board of directors said they worked with city leaders in an attempt to scale-down their goals and program plans to reflect projected funding.  The board determined Tuesday the planning needed a "fresh start under the leadership of Mayor Faulconer and will do everything in our power to help him."
Faulconer and Council President Todd Gloria thanked the group for their dedication to the project.
"I plan to work with Council President Todd Gloria, whose district includes Balboa Park, to move forward with a more practical and realistic celebration that recognizes the character and history of Balboa Park. This new celebration would focus on the existing cultural institutions within the park," Faulconer stated.
The group dissolved it's corporate status and intends to transfer records, intellectual property and financial assets to the city.