This is an archived article and the information in the article may be outdated. Please look at the time stamp on the story to see when it was last updated.
SAN DIEGO — A parolee accused of attacking a woman on a pedestrian trail in Balboa Park last month pleaded not guilty Thursday to a charge of assault with intent to commit rape.
Ameen Bryant, 21, was ordered held on $500,000 bail.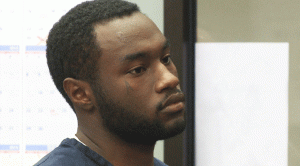 Deputy District Attorney Renee Palermo said the victim was walking on the trail south of the Cabrillo Bridge around lunchtime on Jan. 14 when Bryant – – a documented gang member — started following her.
Bryant came up from behind and grabbed the victim, threw her to the ground, got on top of her, and took a handful of dirt and tried to cover her mouth with it, the prosecutor said.
As the victim struggled and screamed, two joggers came down the trail and thwarted the attack, Palermo said.
Bryant ran away toward the joggers, and they were able to identity him in a live lineup, the prosecutor said.
The defendant's DNA was found on the victim, Palermo said. She said Bryant was on parole for a 2012 robbery conviction.
"He's a danger to this community," Palermo said outside court. "It's a brazen attack in broad daylight in Balboa Park, which is something we all should be able to enjoy every day."
Bryant will be back in court Feb. 19 for a readiness conference and Feb. 21 for a preliminary hearing. He faces 12 years in state prison if convicted.