This is an archived article and the information in the article may be outdated. Please look at the time stamp on the story to see when it was last updated.
SAN DIEGO — There's a warning for people interested in buying tickets for the San Diego State basketball game in Anaheim. Simply put, "buyer beware."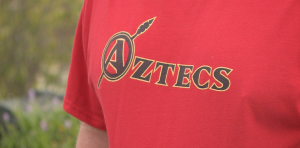 The team's success on the court has translated into many people wanting to support the Aztecs when they play in Anaheim on Thursday night during the West Regional of the NCAA Tournament.
Demand has been high, but there are still plenty of tickets available according to ticket brokers in San Diego. A ticket brokers said not all tickets may be what they seem.
"Make sure you get them from reputable places, if you have enough points through San Diego State, buy them from San Diego State… if you don't, buy them from a reputable broker, don't go off Craigslist and just meet some guy in a dark alley and hand them cash," said Bruce Johnson of Ultimate Sports Adventures.
Johnson suggests paying with a credit card or through PayPal so you have some recourse if the tickets you buy turn out to be forgeries.