This is an archived article and the information in the article may be outdated. Please look at the time stamp on the story to see when it was last updated.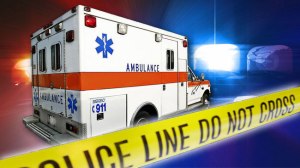 SAN DIEGO — An elderly pedestrian was killed on a Genesee Avenue on-ramp to state Route 163, and California Highway Patrol officers Saturday sought the public's help to find the hit-and-run driver.
"The pedestrian was struck and killed about 9:45 p.m. Friday on the southbound freeway on ramp", according to a CHP report.
His name was not released pending next of kin notification.
"The driver sped away from the dying man and has yet to be identified", CHP said."
However, physical evidence from the suspect vehicle was found at the scene and CHP officials continued to investigate", authorities said.
Anyone with any information on the vehicle or suspect is asked to contact their local CHP office.