This is an archived article and the information in the article may be outdated. Please look at the time stamp on the story to see when it was last updated.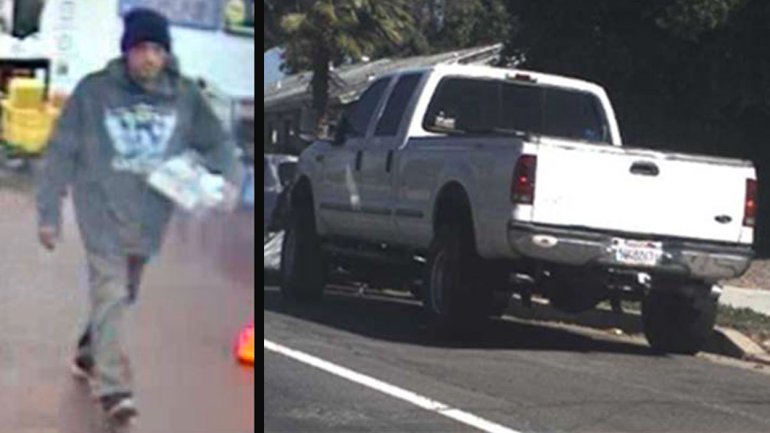 SANTEE, Calif. — Authorities are asking for the public's help to locate a person wanted in connection with stealing a truck and identity theft.
Sometime between 11 p.m. on December 4 and 5 a.m. on December 5, a person stole a white 1999 Ford F350 that was parked at the Walgreens Pharmacy located at 9305 Mission Gorge Road, according to investigators from the Santee Sheriff's Station. The owner of the truck had left his debit card inside of the truck along with about $10,000 worth of tools locked inside a toolbox, located in the bed of the truck.
The debit card was used several times on December 5 in the Eastlake area of Chula Vista.
Anyone who recognizes the suspect is asked to call the Santee Sheriff's Station at 619-956-4000 or CrimeStoppers anonymous tip line at 888-580-8477. Crime Stoppers is offering up to a $1,000 reward to anyone with information that leads to an arrest in this case.