This is an archived article and the information in the article may be outdated. Please look at the time stamp on the story to see when it was last updated.
SAN DIEGO -- Police Sunday released the identity of the woman who was fatally shot in broad daylight after approaching another car at a stoplight in Skyline early Saturday evening.
Police say the woman was 27-year-old Sylvanita Widman of San Diego.
Family and friends gathered at the shooting site to mourn Sunday, creating a memorial for the young mother. Loved ones told FOX 5 that Widman was a mother to two little girls.
"How am I going to explain that to my daughter when she gets older?" said Cory Evans, the father of Widman's 2-year-old. "Christmases, and as she gets older, her prom. Both of (the girls) knowing that their momma's not there."
Evans said he is devastated and still just trying to make sense of it all.
"Everybody else is going to see this and move on with their life, but this is something that I'm going to have to deal with every day for the rest of my life, and the rest of my daughter's life," said Evans. "I just want to mourn her and let her soul rest and get justice for her daughters. That's what's most important."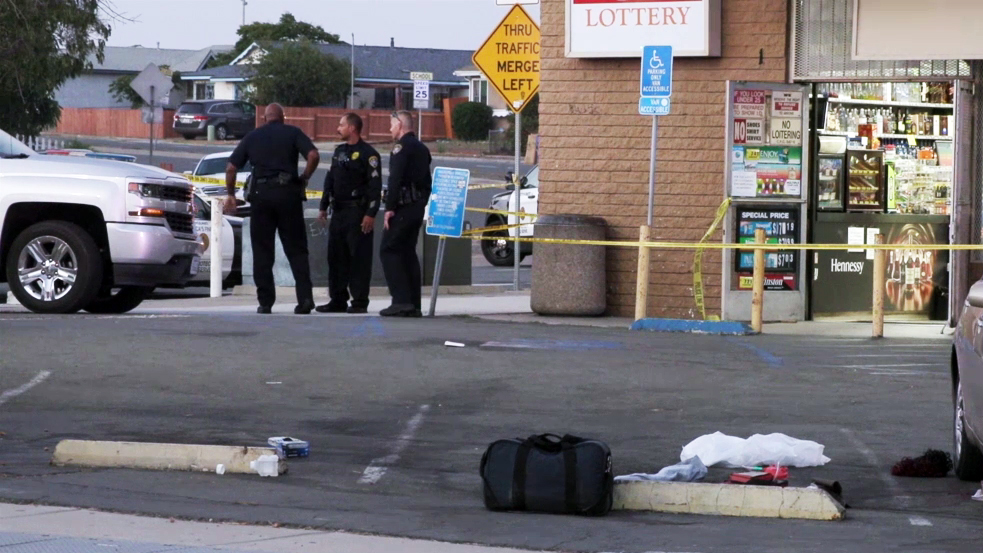 Officers arrived to the scene at the intersection of South Meadowbrook Drive and Skyline Drive just before 5:30 p.m. Saturday, where they found Widman suffering from a gunshot wound. Police and paramedics tried to save the woman's life, but she was pronounced dead about an hour later at a local hospital.
Police say that Widman was driving northbound on South Meadowbrook Drive with a friend when she stopped at a red light and got out of her car to approach the driver in the car in front of them. Witnesses say they heard a gunshot and saw the woman collapse in a parking lot.
The gunman left the scene, driving away northbound on Meadowbrook Drive.
Regardless of what led up to the shooting, the family says Widman was shot in cold blood and they hope someone out there will come forward with information on her killer.
"That's wrong to take a woman's life away from her kids. Two beautiful babies," said the victim's aunt, Denise. "(I hope for) justice, and I hope he gets what he deserves."
Police described the suspect as a black man in his twenties or thirties. He was last seen Saturday driving a black Mercedes-Benz coupe.
Anyone with information regarding this incident is asked to call the Homicide Unit at (619) 531-2293 or Crime Stoppers at (888) 580-8477.