This is an archived article and the information in the article may be outdated. Please look at the time stamp on the story to see when it was last updated.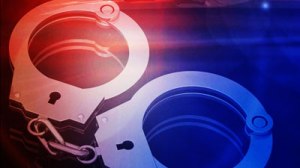 SAN DIEGO – A man was arrested for stabbing a woman during a fight in a Southeast San Diego neighborhood park, and the woman was sent to the hospital with a non-life threatening injury, police said.
The fight broke out around 9:45 p.m. Friday in Marie Wideman Park, near the 6700 block of Imperial Avenue, Officer David Stafford said.
The 35-year-old woman was stabbed in the shoulder and taken to a hospital with a non-life threatening injury, Stafford said.
The suspect in the stabbing, a white man in his 50s, was found hiding in some bushes near the park about 45 minutes after the incident, and arrested, Stafford said. The suspect was booked for suspicion of assault with a deadly weapon.
Anyone with additional information is asked to contact the San Diego Police Department at (619) 531-2204.