This is an archived article and the information in the article may be outdated. Please look at the time stamp on the story to see when it was last updated.
FALLBROOK, Calif. — One person was killed and about two dozen were injured when a tour bus lost control and overturned on Interstate 15 just south of Fallbrook, the California Highway Patrol reported Thursday.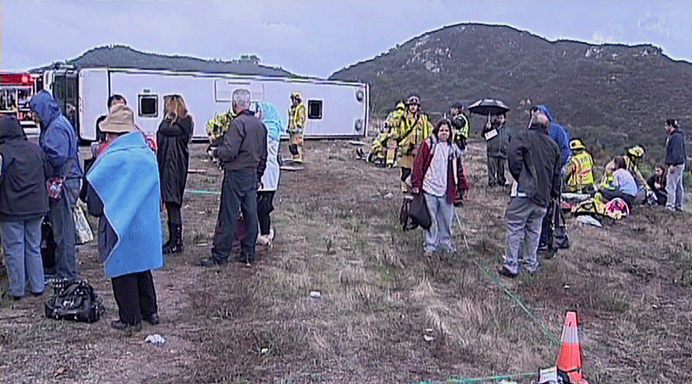 The crash was reported at 2:32 p.m. on southbound I-15 south of state Route 76, the CHP reported. The transition ramp from Route 76 to southbound I-15 closed to traffic so emergency vehicles can use it as a staging area, according to the CHP.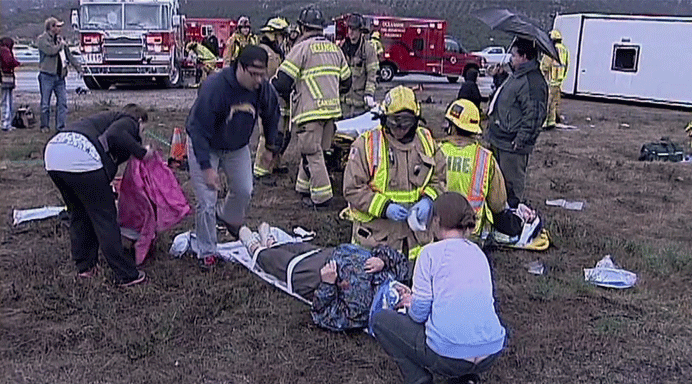 Ambulances transported a total of 21 victims to hospitals – 12 victims were taken to Palomar Medical Center in Escondido, six victims were sent to Tri-City Medical Center in Oceanside and three to Fallbrook, according to a Palomar spokeswoman Bobette Brown.
Of the 12 people taken to Palomar Medical Center, nine were discharged while three were expected to stay overnight, but were no longer in the emergency department, Brown said.
It was not clear if any others were treated at the scene of the wreck and required no hospital care.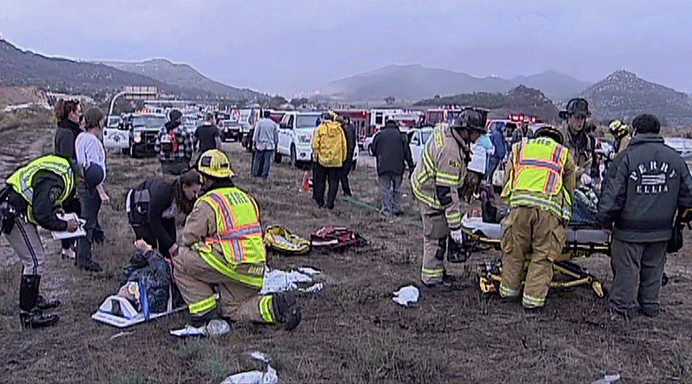 The driver told investigators the bus was traveling at about 55 mph when it began swerving for unknown reasons and then tipped over, CHP public-affairs Officer Jim Bettencourt said. The freeway was wet from rainfall at the time, but it was unclear if the surface moisture was a factor in the crash, he said.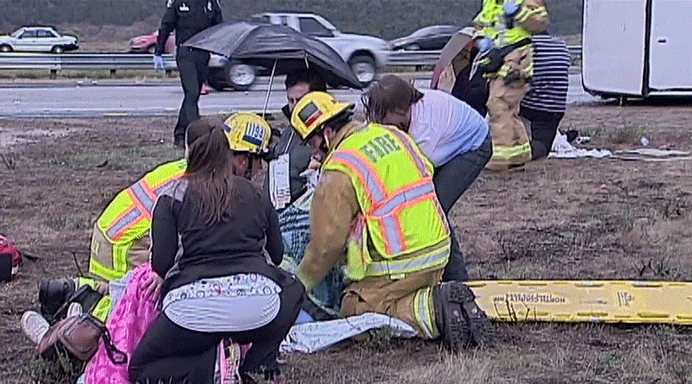 The passengers were traveling from Los Angeles to Valley View casino on a chartered bus owned by H&C Paradise Tours Los Angeles, according to Boyd Long the Vice President of Transportation and Security of Valley View Casino.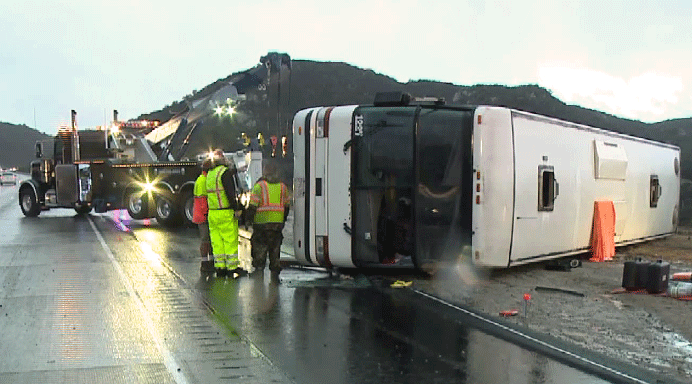 None of the victims were immediately identified.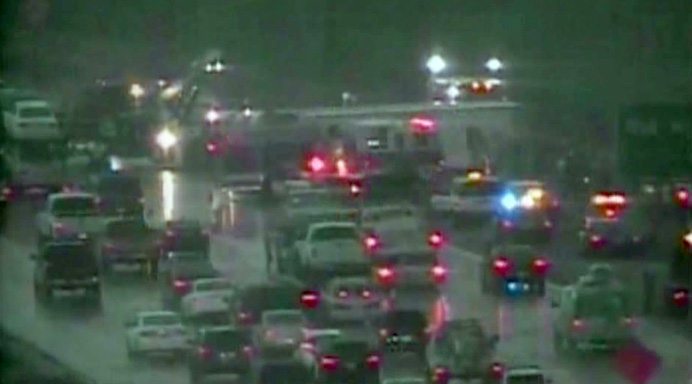 In an unusual coincidence, the accident occurred about the same time as another I-15 tour-bus wreck roughly 40 miles to the north, in Corona.
The Riverside-area crash, which left as many as 20 people injured, occurred as a passenger coach was taking a charter group from Pala Casino Spa & Resort to Westminster in Orange County.