This is an archived article and the information in the article may be outdated. Please look at the time stamp on the story to see when it was last updated.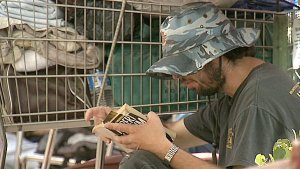 SACRAMENTO — The California Assembly took a major step Wednesday to make more funding available to help troubled and homeless veterans.
The proposal, by Assembly Speaker John A. Pérez (D-Los Angeles), would shift $600 million in bond authority from a little-used home loan service to other programs that could help provide affordable housing and counseling services to veterans.
"We don't want our veterans to continue to fall through the cracks," Pérez said.
The Assembly passed the bill (AB 639) unanimously. If it's approved by the Senate and signed by Gov. Jerry Brown, the proposal would go on the ballot in November 2014.
The Times highlighted issues with the home loan program earlier this month.
Voters have approved $1.4 billion in bonds to help veterans buy homes through a program run by the state agency known as CalVet. But $1.1 billion of the bonds have not been sold because the program is being used less and less. Veterans can get better interest rates through a federal loan program or on the private market.
Pérez's proposal, which could cost up to $40 million annually, received bipartisan support. Assemblyman Brian Maienschein (R-San Diego) said he hoped it would reduce homelessness among veterans — 16,500 live in California, about one-fourth of the country's total.