This is an archived article and the information in the article may be outdated. Please look at the time stamp on the story to see when it was last updated.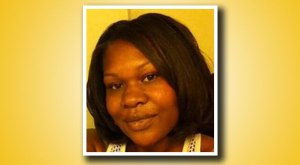 SAN DIEGO — A woman accused of trying to drown her 9-month-old daughter in the tub at her City Heights apartment is scheduled to be arraigned today at the downtown courthouse.
Whitney Holman, 22, was charged last month with premeditated attempted murder and felony child abuse but was not arraigned because her attorney, Pamela Lacher, wanted to look into her client's mental health issues and a possible insanity defense before entering a plea to the charges.
Holman, who is being held in lieu of $1 million bail, faces life in prison with the possibility of parole if convicted, said Deputy District Attorney Michelle Ialeggio.
Andrea Burnett-Davis, a relative of the defendant, said a friend of Holman's called authorities two days before the young woman's arrest, saying Holman was having suicidal thoughts.
Police spoke to Holman but took no action, according to Burnett-Davis, who said Child Protective Services should have done something to help Holman with her mental health issues. She said Holman loved her baby.
"Many, many people are losing their children for all the wrong things, all the wrong reasons," Burnett-Davis said. "And the people who are really out there needing the help are not getting the services. The system is crazy."
It was Holman who called 911 on May 10.
Officers found her baby — named Journey — unresponsive in a tub in her apartment. Paramedics rushed Journey to Rady Children's Hospital, where she was admitted in critical condition and put on a ventilator.
Within days, she was off the ventilator, relatives said. Her long-term health prospects are not known.