This is an archived article and the information in the article may be outdated. Please look at the time stamp on the story to see when it was last updated.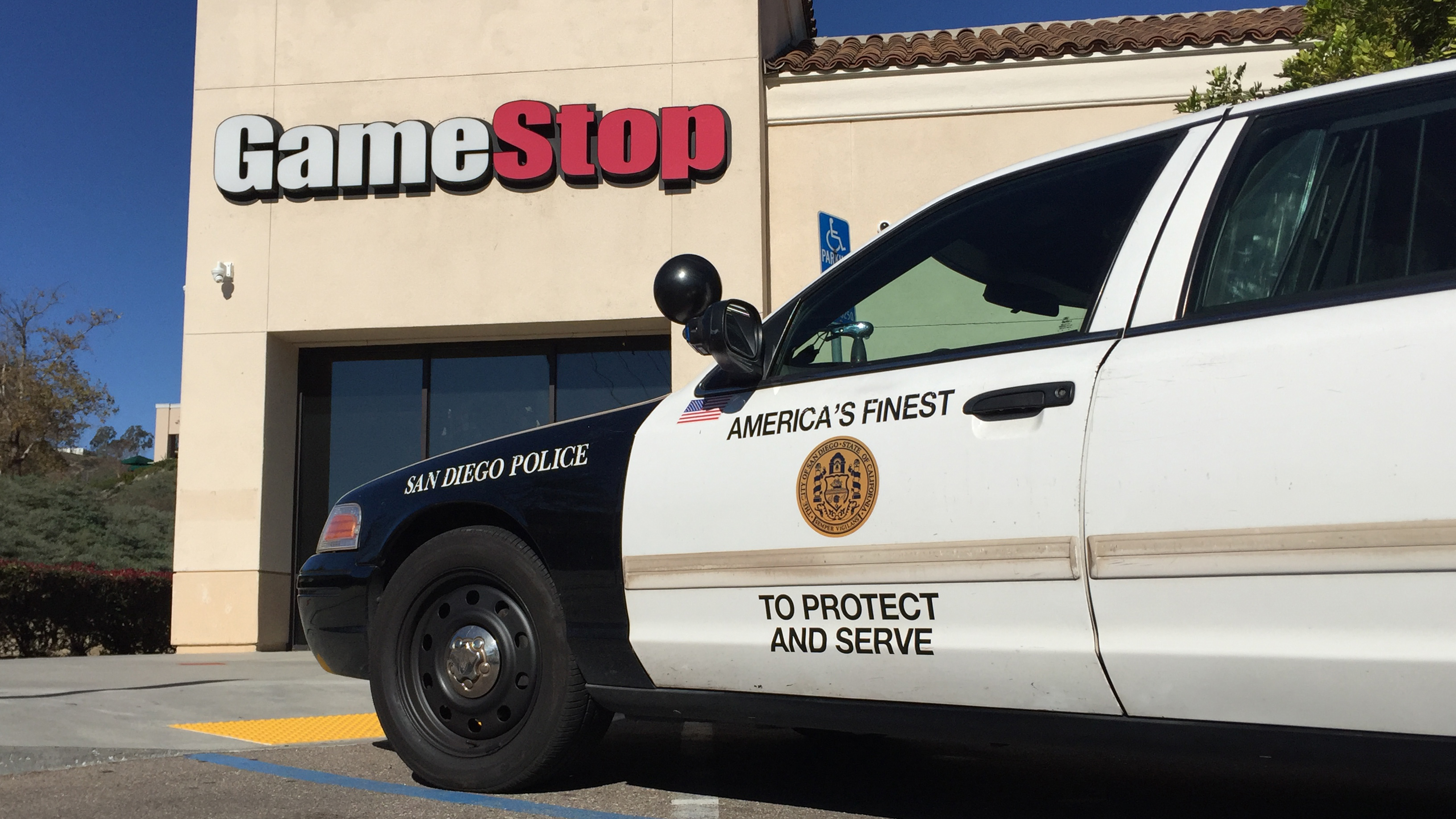 SAN DIEGO — Police were searching for an armed robber who held up a Gamestop video game store in the Serra Mesa area Wednesday.
The robbery happened around 11 a.m. at the store on Murphy Canyon Road near Aero Drive, San Diego Police told FOX 5.
The robber was described as a roughly 5-foot-9-inch, 200-pound Latino who appeared to be in his 30s. He was wearing a white hard hat, long-sleeved blue shirt and orange vest, Officer Dino Delimitros said.