This is an archived article and the information in the article may be outdated. Please look at the time stamp on the story to see when it was last updated.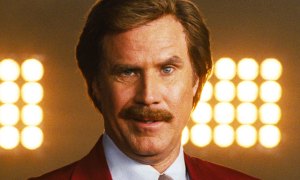 SAN DIEGO — An open casting call is scheduled Saturday for San Diegans and others who want to stay classy by appearing in background shots of the sequel to the 2004 comedy "Anchorman: The Legend of Ron Burgundy."
The follow-up, titled "Anchorman: The Legend Continues," is shooting around San Diego this month. The film stars comic Will Ferrell as a San Diego television news announcer.
The casting call is scheduled to take place at the DoubleTree Mission Valley hotel at Hazard Center.
Performers who belong to the Screen Actors Guild or the American Federation of Television and Radio Artists can arrive at 11 a.m. tomorrow, while nonunion actors are invited at noon.
Prospective actors need to bring identification that verifies their employment eligibility, according to Central Casting, the firm arranging the call.
The organizers said they are looking for men and women of all ages, types and ethnicities.
According to various news reports, stars from the original movie like Ferrell, Steve Carell, Paul Rudd and Christina Applegate will appear in the sequel. Cameo appearances are slated by Harrison Ford, Jim Carrey, Nicole Kidman and other stars.