This is an archived article and the information in the article may be outdated. Please look at the time stamp on the story to see when it was last updated.
SAN DIEGO – "Anchorman 2" is returning to America's Finest City to cast San Diegans.
The open casting call will be in Mission Valley for an open casting call.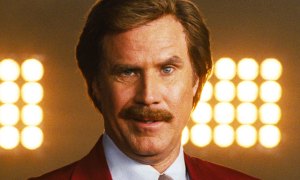 That means you can show up, and if you are lucky get your face in the film.
The casting session will be held on May 11 at the Doubletree Hotel in Mission Valley at 7450 Hazard Center Drive from noon to 4 p.m.
Central Casting posted this tweet explaining what is needed at the casting call.
The movie is scheduled start shooting in late May.