This is an archived article and the information in the article may be outdated. Please look at the time stamp on the story to see when it was last updated.
As goofy as it was that Gwyneth Paltrow announced her divorce from Coldplay singer Chris Martin as a "Conscious Uncoupling," that's not what I have a beef with. I'll start with the fact that she named her kids Moses and Apple. Unless your name is Steve Jobs, you're an idiot if you name your kid "Apple."
I'm not that thrilled with the name Moses, but at least you have a strong biblical character, and one of the best centers in NBA history.
I'm going to knock her for the last two movies she did, which were awful. Those would be Thanks for Sharing (a dopey movie about sex addicts) and Country Strong (a horrible movie about a country singer). I didn't think I'd ever see a movie with her singing and yearn for Duets! (her movie with Huey Lewis). That film was directed by her dad Bruce Paltrow, who I'll always love for giving the world The White Shadow.
Gwyneth's mom is actress Blythe Danner, who to this day, I still find more attractive than Gwyn. She's also more talented (side note: my mom did run into Blythe in Costco and said she was rude, but that's another story).
You wonder how a famous Hollywood couple would create a child that would become the person Gwyneth Paltrow is.
You can see it happening with Will Smith and Jada Pinkett, so…perhaps parents just don't understand. If you give kids everything they want (including a career in Hollywood or music at an early age)…they probably won't turn out so well.
Again, this has nothing to do with her "conscious uncoupling." Most hippie-dippy Hollywood celebs have some sort of goofy new age philosophy.
I'm more concerned with comments she made on E! television. She talked about how easy an office job was for parents, compared to the grueling schedule of a movie set. Paltrow said, "I think it's different when you have an office job, because it's routine and, you know, you can do all the stuff in the morning and then you come home in the evening. When you're shooting a movie, they're like, 'We need you to get to Wisconsin for two weeks,' and then you work 14 hours a day and that part of it is very difficult. I think to have a regular job and be a mom is not as…of course there are challenges, but it's not like being on set."
I'm guessing first, that Paltrow was too stupid to remember the quote from Tom Cruise about how his job is as dangerous as a soldier fighting in a war. I'd love to explain to Paltrow that, first and foremost, she can quit a career in movies and easily become a secretary. Sure, she'd go from making millions a year to maybe $20,000 – but she'd get those 9 to 5 hours she so craves.
I'm wondering also, why she doesn't just ask the studio to let her kids stay in the trailer. I've heard of actors doing this before. They also get really nice, bigger trailers.
I'm also wondering if Paltrow realizes, most women working as secretaries that are also mothers, have to get home and cook meals for the family. They don't have a personal chef, or a variety of foods from craft services. They also don't have nannies to help around the house, so they're also doing a lot of cleaning after eight hours of work. If they have a husband that they haven't "consciously uncoupled" from, he most likely isn't doing the bulk of the household chores.
I am guessing Paltrow didn't see the movie Kramer vs. Kramer. When I was 12 and watched it, I remember thinking how horrible it was that Dustin Hoffman lost a good job, merely because he needed to stay home and take care of a sick kid. Does she realize secretaries have to deal with things like that, too? They're worrying about staying home with a sick child, and wondering if the boss will be mad because she took a sick day when she was sick four months ago.
I remember once Kathie Lee Gifford was complaining to Regis about how hard it is raising two kids. Regis looked at her and innocently yelled, "You have two nannies!!"
Oh, if looks could kill.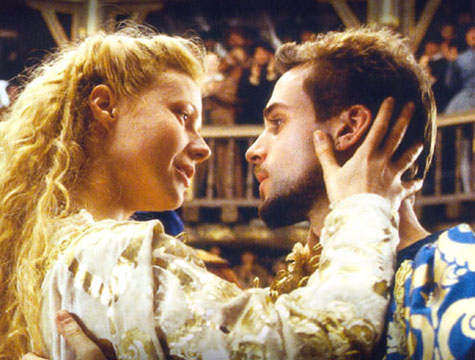 I'm guessing that wonderful secretarial position Paltrow wants, would have to pay at least 1/3 of her salary to daycare or a babysitter. Perhaps that secretary is lucky enough to have a mom that would watch her grandchild, but grandmothers prefer to visit their grandchildren, not be raising children in their golden years.
I was also thinking about the traveling accommodations between the two. The secretary with the "dream job" perhaps takes a cab or subway to work (if she's in New York). Maybe she carpools, and has to wait for somebody that's always late. Maybe she drives her own car, fighting rush hour traffic and spending money on gas.
How does Paltrow travel? I'm guessing limos and town cars provided by the studio. And those 14 hour days don't sound as tough when I think of the delicious food she's having provided on set, or the hours she'll get to be in her trailer because it's not a scene she's shooting.
So this is an open letter to all the other actors in Hollywood – STFU ! Now, I understand there's no hope for people like Sean Penn or Clint Eastwood. They can't stop talking and sounding like idiots.
Paltrow has done some things I liked – Shakespeare in Love and playing Pepper Potts in Iron Man. She should go back to reading scripts and not complaining about how much easier it would be to instead be reading memos from an angry boss, complaining about something that wasn't her fault, but that she'll be blamed for anyway. I'm guessing it's easier reading a script for Iron Man IV, instead of memo #4 from an annoying assistant manager.