This is an archived article and the information in the article may be outdated. Please look at the time stamp on the story to see when it was last updated.
ESCONDIDO, Calif. – A race is expected to bring the biggest names in cycling to San Diego County as they compete in the Amgen Tour of California.
"We are proud to announce that the race's official start will begin in San Diego, right here in Escondido," said Kristin Bachochin, Amgen Tour executive director.
Come May 3013, Escondido will mark stage one of the Amgen Tour.  The race is known as "America's Tour de France."  Every year the event brings together 16 teams, 128 of the world's best cyclists.  The riders wind through 750 miles of California.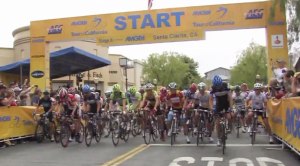 In 2009, Escondido was the finish line for the Amgen Tour and it was the success of that finish that's bringing the race back.
"The amount of fans that were lining the street at the finish line – it was unprecedented," said Bachochin.
"We are so thrilled to have the Amgen 2013 Tour coming back to us," said Escondido Mayor Sam Abed.
Abed said since the riders crossed the finish line in 2009, it's been a goal of the city to bring them back.
"We have been working so hard.  We have been campaigning so hard to make sure the Amgen tour would come back to Escondido.
Bringing the tour back to Escondido comes at a cost.  The city will invest some $475,000 to be the starting point of the race.
"That will put Escondido on the map nationally and worldwide," said Abed. "When you have tens of thousands of people coming to your city for one week, I think the benefit is going to be great."
Abed said the city is actively seeking sponsors.
The race will run May 12-19.  The Amgen Tour consists of eight stages with Escondido being the first, but the exact course of the beginning race has yet to be determined.
"We're working those details out.  We expect to have an announcement sometime in January," said Bachochin.