This is an archived article and the information in the article may be outdated. Please look at the time stamp on the story to see when it was last updated.
OCEANSIDE, Calif. — An American flag belonging to a 91-year-old World War II veteran was vandalized along with several others in Oceanside.
The vandals were caught on camera spray painting Old Glory several weeks ago and police are asking the public to identify them.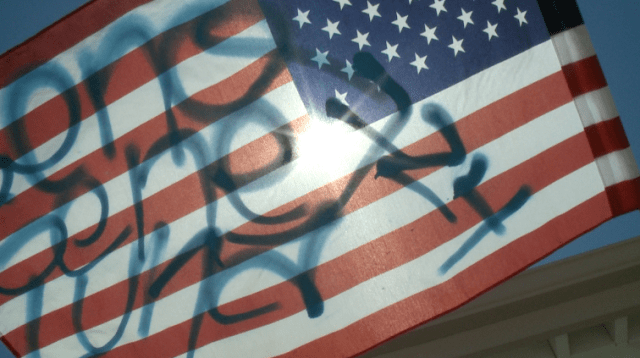 "I  saw my flag was all painted and the one next door was painted," said 91-year-old Virgil Hardin. "I spent 30 months over there during the war protecting what that flag stands for, and that's why I like to have one up out there."
Two other flags and some property were also spray painted along Rosemary Way and Mesa Drive in Oceanside.  The "F" word along with USA was painted across military veteran Michael Rank's American flag outside his home.
"I was furious," said Rank.  "Luckily for me, I have security cameras and he looked right into the camera."
The two men believed to be between 16 and 20 years old and one similarly aged female, who snapped a cell phone picture of the crime, were caught on camera spray painting Rank's flag at night.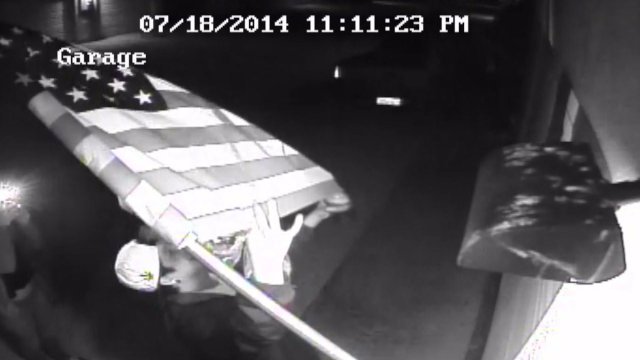 "That is just horrible," said neighbor Doris Ahrens. "I can't imagine why anybody would have done that."
Neighbors are optimistic the vandals will be caught.  Anyone with any information is asked to call the Oceanside Police Department at 760-435-4682.